Top 5 Tips on Choosing HDPE Pipe Fitting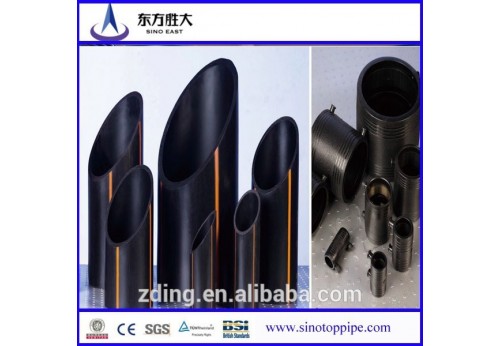 HDPE pipe fitting has gain more and more popularity with its wide application. When it comes to pipe fitting, people will choose HDPE pipe fitting naturally. Here shares several tips on how to choose HDPE pipe fitting.
1. Manufacturer
It is difficult to judge its quality at first sight from the appearance of HDPE pipe fitting, most of the defects are exposed in use, then we can only have correct judgment after using. So it is necessary to choose HDPE pipe fitting which is made by manufacturer with skillful technology and good reputation.
2.Material
The material choosing of the HDPE pipe fitting determines that if the finished product has the function as expected. To choose material as the standard is the basis of a good product. So people should check its material first before the purchasing.
3.Technology
People can do a understanding about the HDPE pipe fitting online first, and then go to the store for check, and staff of the store will make a detail introduction about their products, you will then realize that if the HDPE pipe fitting is same as the Internet said.
4.Technician
A professional technician is important for a good product, especially for the manufacturing industry, because a little error will lead to the failure of the whole project.
5. Service
Clients now care much about the service including pre-sale service and after-sale service of the store. For pre-sale service will let them have a better understanding about the product, and after-sale service will let them to trust the quality of the product.