A High-class Pipe Fitting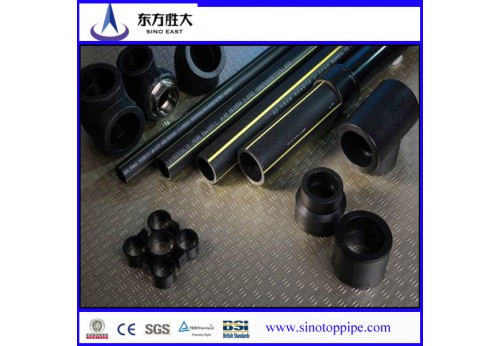 Pipe fittings are widely used in our daily life, but our requirement for pipe fittings is becoming higher with the improvement of people's living standard, for example, it should be pollution-free and have long life, which challenges our present technology of pipe fittings. Sino East Group now offers such kind of high-class pipe fitting—HDPE pipe fitting.
Excellent load bearing capacity
HDPE pipe fitting has excellent load bearing capacity, which is applicable in culverts, storm sewers, water quality and storm water storage.
Corrosion resistance
HDPE pipe fitting is added chemically inert materials during construction, it will be corrosion resistance, then it is useful and effective even in numerous alkaline and acid solutions.
Abrasion resistance
Smooth interior of HDPE pipe fitting results in low friction factor, thus it is abrasion resistance and has long life.
Use in several installation conditions
HDPE pipe fittings are able to provide distribution and support to live and even dead load, which provide them a capability to work in several installation conditions.
HDPE pipe fitting, a high-class pipe fitting can be used in our life and production work. Come to the HDPE pipe supplier-Sino East Group to get it.